Monsoon a sustainable brand from the very beginning…
Our story begins with one man and his vision; to bring vibrant, colourful, handcrafted artisan clothes from faraway places to the markets of London. It is a journey that started on a hippy commune in Ibiza, 1970, and finished with an overland trip east, through Afghanistan and India. Our founder, Peter Simon, returned from his life-changing adventures to pursue a new passion for beautiful, bohemian-inspired pieces with hand-printed, hand-woven and crochet design details, which he started to trade from a stall on Portobello Road, London.
Three years later, he opened the first Monsoon.
From the beginning, Monsoon worked with craftspeople in villages and small communities. It was clear that those communities and craftspeople wanted trade, not aid, to give them sustainable independence. In 1994, The Monsoon-Accessorize Trust was founded. Through education, healthcare and income generation projects, the trust continues to help disadvantaged women and children across Asia.
The first Monsoon collections featured gorgeous bohemian clothes made in Indian villages using hand-loomed cotton fabrics, organic vegetable dyes and artisanal block-printing techniques. And, although we've grown into a global brand, we've never lost our concern for the environment or commitment to ethical trading. So, as well as striving to do right by the people who make our beautiful things, we work hard to reduce the environmental impact of all that we do.
Monsoon is a lifestyle brand that enriches everyday life with natural beauty, positivity and endless discovery. We are passionate about connecting contemporary designs with a network of craftspeople, creating unique collections to be cherished. We love to make our customer's day just that little bit more special and out of the ordinary!
S.E.W COLLECTION
SEEKING AN ECO FRIENDLY COLLECTION
Vision & strategy
Sustainability has always been at the heart of our business. We are committed to making beautiful garments that bring prosperity to the communities that we work with, and we are always conscious about our impact on the environment. We care about our customers, products, and the people that make them. Today, new challenges are heading our way. Climate change and water shortages will affect us all in one way or another. As we adjust to these upcoming challenges, we are committed to having a continuing positive impact on all the communities we interact with, including our customers, our supply chains, and the wider environment. We don't have all the answers, but we know that we need to work together to have a positive impact on future
generations.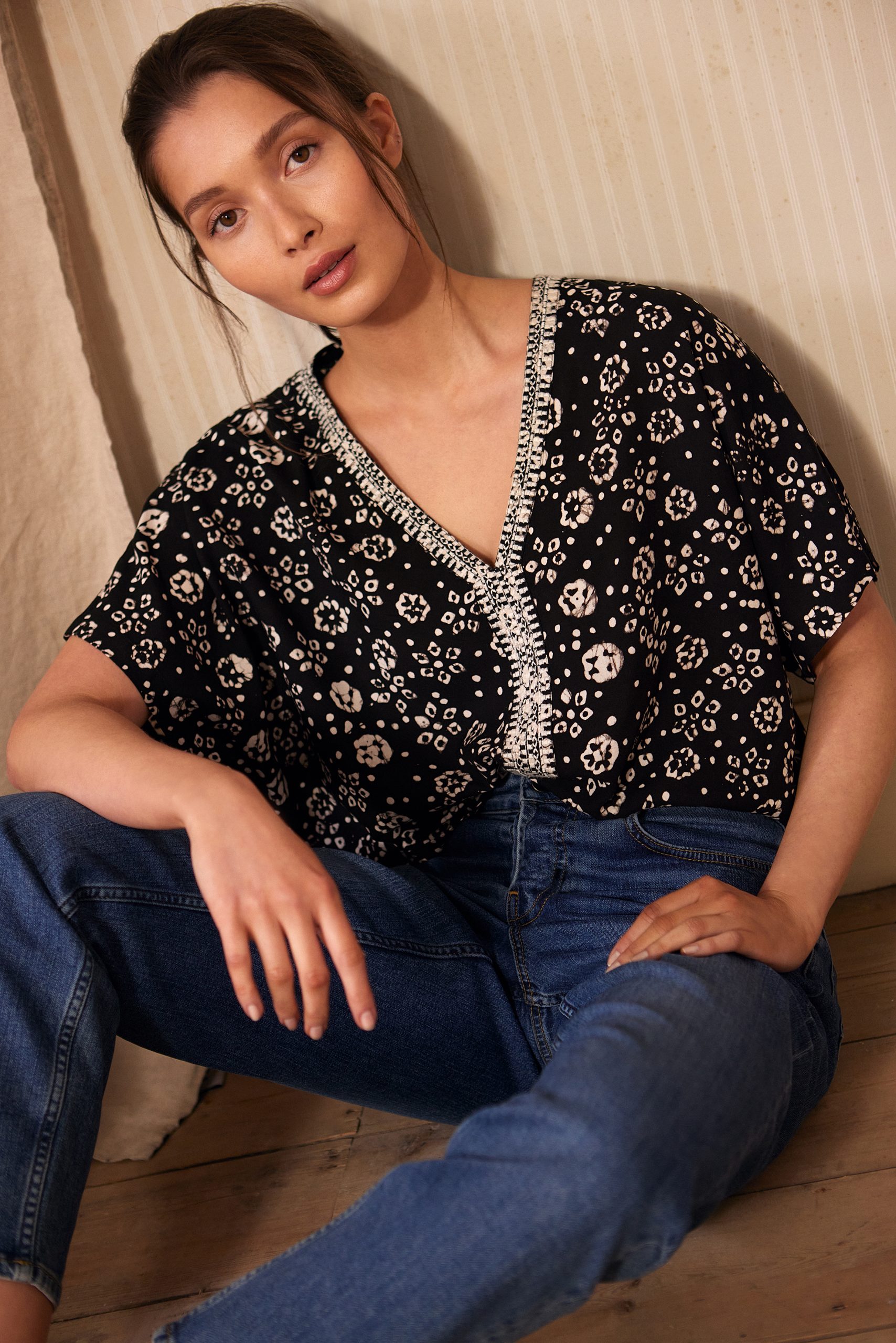 Our approach
We believe in three key pillars which support product, people and the planet; being SUSTAINABLE by using responsibly sourced fibres and sustainable fabrics; being COMMITTED to supporting communities and having a positive impact on future generations; being CONSCIOUS by reducing our environmental footprint. Through these pillars, we have developed an approach to ensure that these areas remain at the forefront of our sustainability strategy, goals and vision through 2020 and beyond. We have built strong partnerships with our suppliers over many years. We have been working with some of our suppliers since the day we started in 1973. We have worked with them through good times and bad, and together we have created a beautiful, good quality product using fair and ethical practices. Our suppliers truly are a part of our business. As a brand, we avoid fast fashion and switching suppliers. Our approach is to work together with our suppliers to ensure a fair trade for both parties. We support workers to have consistent employment, in good conditions, which in turn protects the workers in our supply chain from exploitation. We have started on our journey to move to sustainable fabrics. As a business, we are serious about being as sustainable as we can be and we're now working to ensuring ALL our garments are based on fabrics which have a sustainable element.
Introducing S.E.W: our commitment to seeking an eco-friendly world, starting with fashion. This capsule collection is created using sustainable fabric alternatives, including responsibly sourced organic cotton and LENZING ECOVERO, a planet-friendly alternative to viscose. Discover denim with a reduced environmental impact in jackets and jeans, as well as trend-led midi dresses and tops in all-natural cotton. The collection features key fashion favourites made from sustainable fibres such as organic cotton and denim, our new eco-friendly range supports and celebrates both people and the planet.
Sustainability isn't a trend – it's a movement. Here at Monsoon, we're taking small yet crucial steps to build a more eco-conscious future for fashion with our S.E.W. collection and we've got even bigger plans in the pipeline – and first up, we're talking fabrics. We're striving to use more ethically-sourced materials to make some of our most beautiful things and here, we're talking you through the four sustainable fabrics you need in your eco-friendly wardrobe.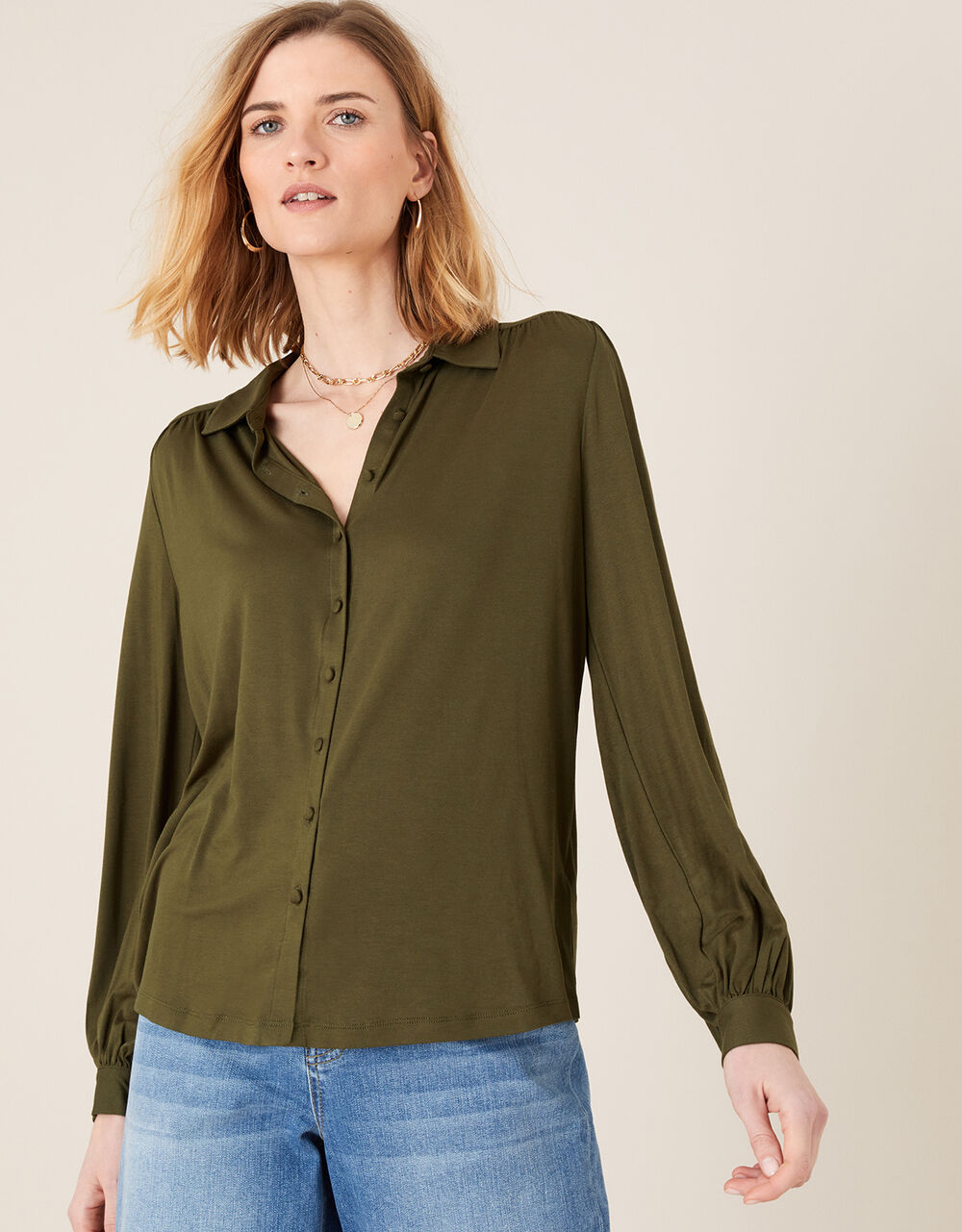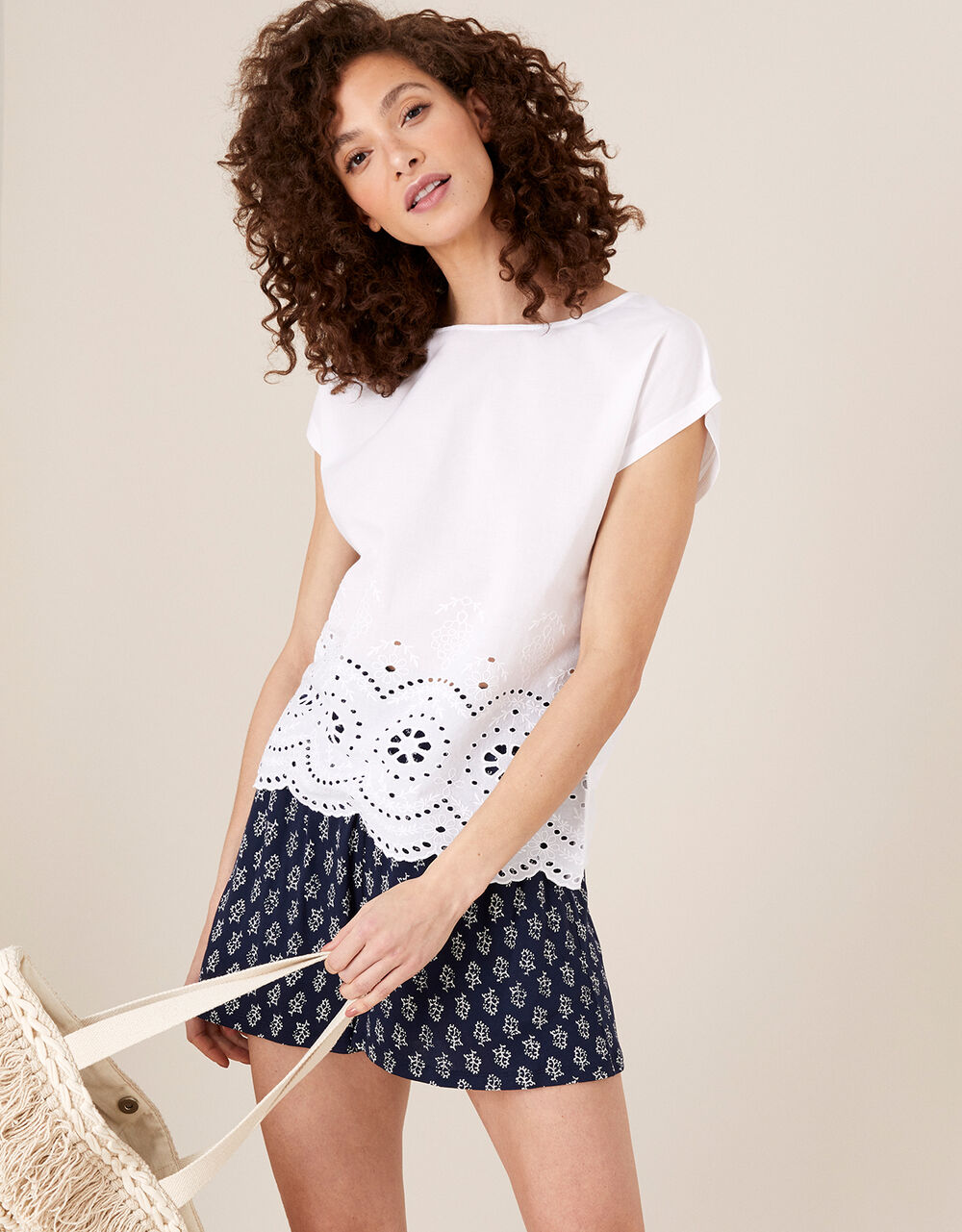 1. LENZING™ ECOVERO™
LENZING™ ECOVERO™ is a sustainable fabric derived from certified renewable wood sources and made using eco-responsible production methods. It generates up to 50% lower emissions and water impact than traditional viscose, contributing to a cleaner environment. The fabric's natural lightness and versatility makes it a must-have in your all-season wardrobe, as seen in our current collection with a mix of easy shapes, signature prints and fresh colour palettes.
2. TENCEL™
Known for its natural comfort, TENCEL™ is produced from sustainably sourced wood sources and uses environmentally-responsible and sustainable production processes. It's one of the go-to fabrications for casual silhouettes thanks to its soft touch and smoothness – find it in our capsule collection of jumpsuits, joggers and midi skirts.
3. Organic Cotton
Beautifully light and soft to the touch, our organic cotton is grown using methods that are kinder to the environment. It avoids toxic pesticides and synthetic fertilisers which makes production safer for people and wildlife. As part of our commitment to sustainable fashion, organic cotton will be becoming a more prominent part of our upcoming collections, from cool co-ords to day dresses with the key prints of the season.
4. Linen
Naturally breathable, cool and lightweight, linen has long been regarded as a favourite fabric of the summer months. It's made from the flax plant which relies solely on rainfall, is grown without the use of GMO's and produces zero waste. A favourite with us (and with you), our linen collection is packed with sustainable styles that are vying for a place in your warm-weather wardrobe – think sun dresses, effortless jumpsuits and breezy separates.