Getting dressed in the morning can be a daunting task, especially in this heat!
The key is to plan ahead and edit your looks to ensure you have the best outfit possible. How you dress is a huge reflection of how you feel, so make it count! We planned out a few examples for you as a summer dressing guide for all kinds of occasions.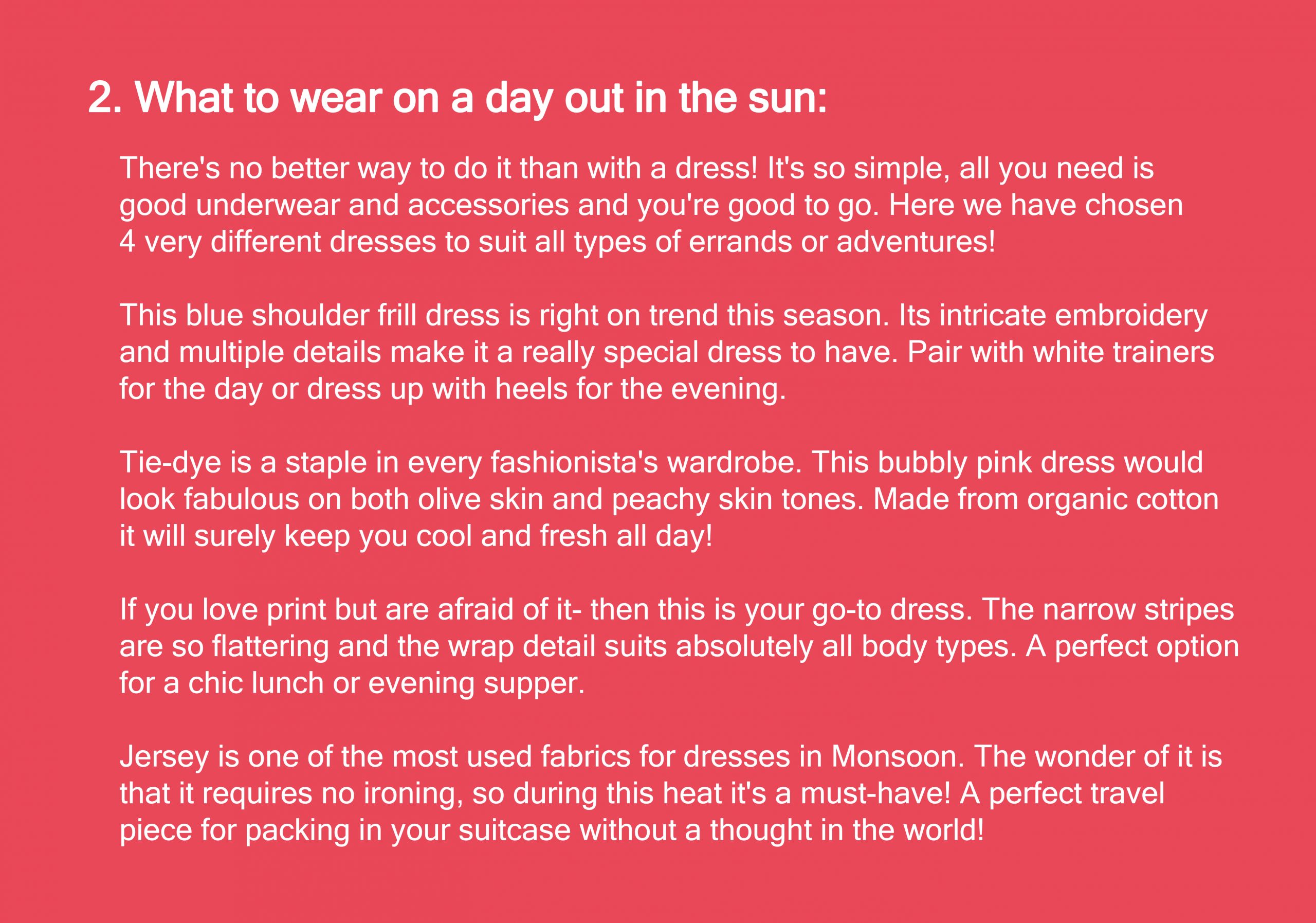 Monsoon Sizing & Additional Info
At Monsoon, we stock sizes 8 up to size 22 and selected pieces in size 24. Some of the clothing is also sized from small to extra large which is equivalent to a starting from a size 8 up to a size 22.
The clothes are true to size and many are made from sustainable fabrics including organic cotton, linen and Lenzing Ecovero.